NEXT GENERATION FIREWALL
.
You can download the necessary programs from the links below to restrict or block the USB usage of users through the Poniva Firewall.
With the Poniva Hotspot application, you can easily access your internet.
32Bit:
64Bit:
DON'T DROWN IN COMPLEXITY
.
Firewall management has never been easier, as fast as it's easy! It does not hold you in the process and gives instant answers.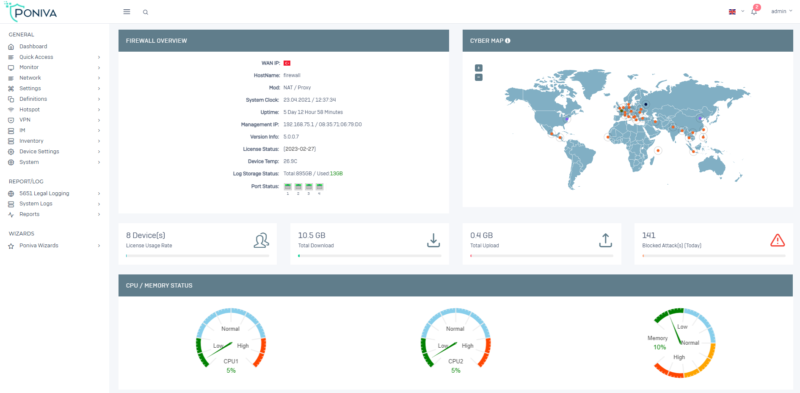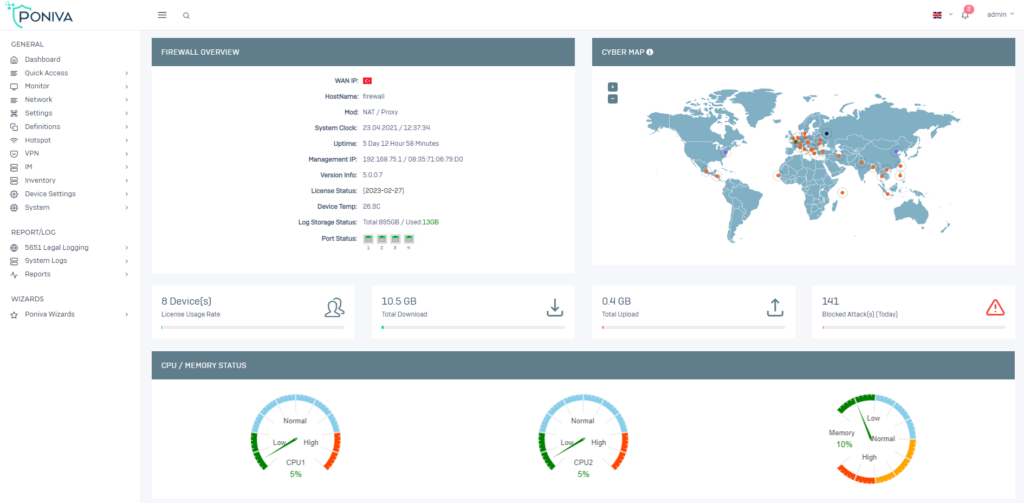 PONIVA FIREWALL
MORE FAST, MORE STRONG, MORE EASY.