Prevent Attacks with High Threat Protection Performance.
Provide comprehensive threat protection to your business, including web filtering, malware protection, and application control
Protect from attackers with more than 10 million IPs and constantly updated.
Firewall – Reasons Why You Should Use It
.
Firewall
Most people have heard of firewalls, but only a few individuals have taken their time to find out what they are and the reasons why they are so essential. If you know little to nothing about firewalls, and you've been searching for useful information on why they are so important to your computer, here is a post for you. So, keep reading as we share with you the basic information about firewalls and the reasons why you should use them.
How does a firewall work
?
Firewalls carefully analyze incoming traffic based on pre-established rules and filter traffic coming from unsecured or suspicious sources to prevent attacks. Firewalls guard traffic at a computer's entry point, called ports, which is where information is exchanged with external devices. For example, "Source address 172.18.1.1 is allowed to reach destination 172.18.2.1 over port 22."
Think of IP addresses as houses, and port numbers as rooms within the house. Only trusted people (source addresses) are allowed to enter the house (destination address) at all—then it's further filtered so that people within the house are only allowed to access certain rooms (destination ports), depending on if they're the owner, a child, or a guest. The owner is allowed to any room (any port), while children and guests are allowed into a certain set of rooms (specific ports).
Simply put, a firewall is a form of barrier or shield used for protecting your PC, tablet, or phone from Internet malwares. Most of the modern operating systems come with built-in firewalls. However, you need to use dedicated hardware firewall on your system if you really want to achieve concrete results.
When your computer is connected to the Internet, firewalls monitor the exchanged data and continuously check whether they're safe or not for your computer. Safe data are accepted, while unsafe ones are rejected. Interesting, right? Now, below are 3 reasons why you should use firewalls!
CYBER ATTACKS AGAINST STAY ONE STEP AHEAD WITH PONIVA FIREWALL!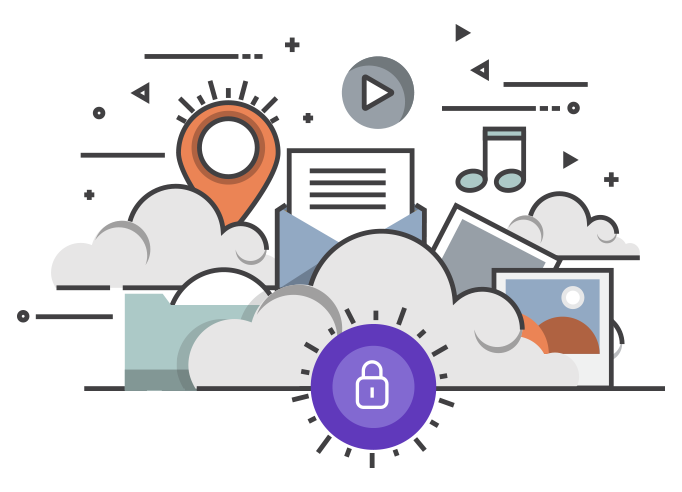 DON'T DROWN IN COMPLEXITY
.
Firewall management has never been easier, as fast as it's easy! It does not hold you in the process and gives instant answers.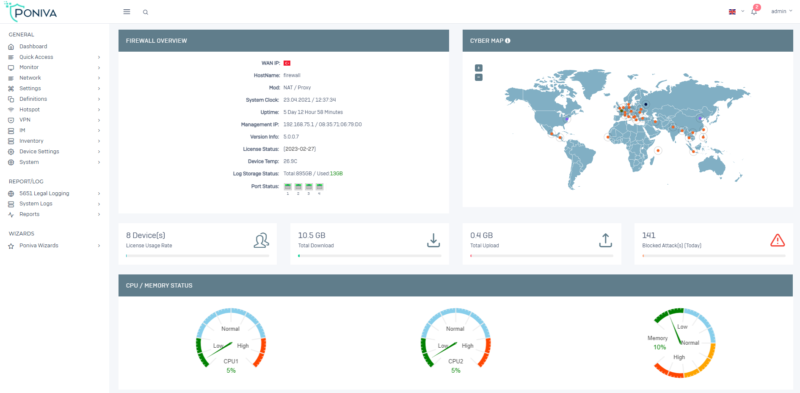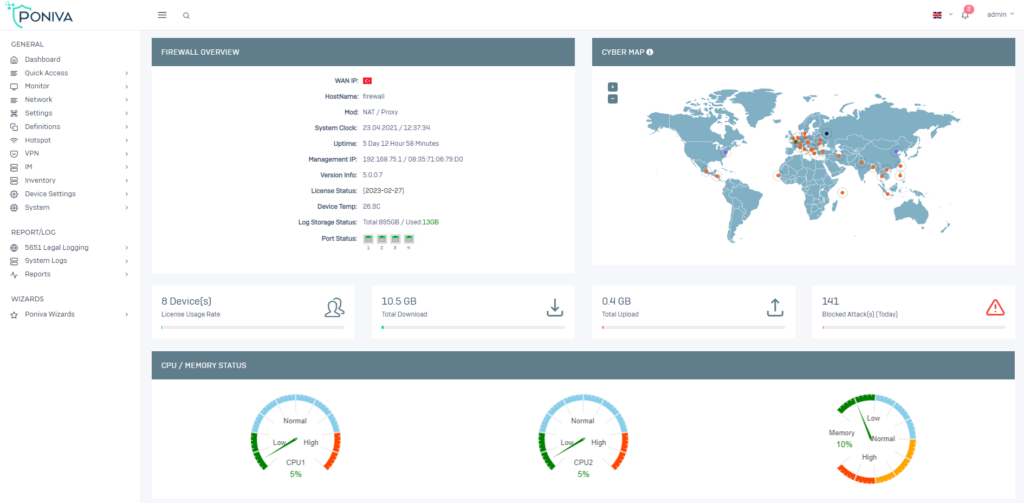 PONIVA FIREWALL
MORE FAST, MORE STRONG, MORE EASY.